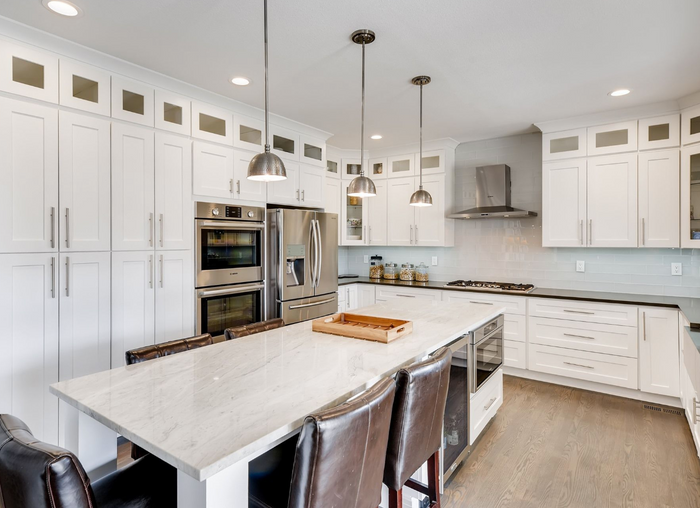 WHAT IS NATURAL STONE?
Natural stone refers to any stone found on the Earth's continental crust. Formed over millions of years through heat and pressure, every natural stone slab is one-of-a-kind.
At Dorado Surfaces in Denver, we work with quarries all over the world to import granite, quartzite, dolomite, and marble slabs.
WHAT ARE THE BENEFITS OF NATURAL STONE?
Natural stones are a great choice for many applications in both residential and commercial environments, as they are incredibly hard and durable. Made from igneous rock, natural stones are incredibly easy to clean and maintain and are also scratch- and heat-resistant. This makes natural stone an ideal choice for a long-lasting and easy to care for material.
Types of Natural Stone
At Dorado Soapstone, we carry a range of natural stone that is perfect for both residential and commercial projects. From the timeless elegance of marble to the durability of granite, the soft beauty of dolomite, and the captivating allure of quartzite, the natural stone offerings from Dorado Soapstone represent a world of possibilities for your design projects.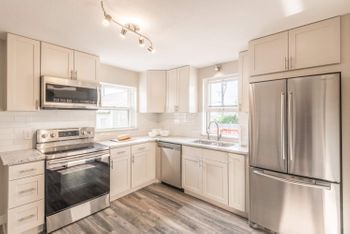 Granite:
Granite is an igneous rock, which means it was formed deep within the Earth. It is highly durable and resistant to scratches, heat, and stains. Its unique patterns and colors make it a popular choice for commercial and residential applications such as countertops, flooring, walls, & more. In commercial settings, granite is often used for high-traffic areas, as it is easy to maintain& lasts for many years. In residential settings, granite adds a touch of luxury to kitchens & bathrooms, increasing the property value.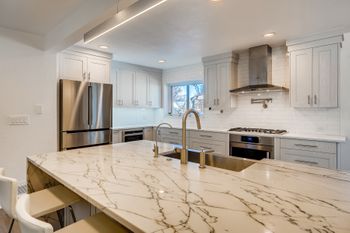 Quartzite:
Quartzite is a naturally occurring metamorphic rock that is formed from sandstone. It is highly durable and resistant to heat, scratches, and stains. Some benefits of quartzite in commercial and residential applications include its strength, low maintenance, and variety of colors and patterns. It is commonly used for countertops, flooring, and wall cladding. Additionally, quartzite is non-slip, making it a great choice for outdoor areas such as patios and pool decks.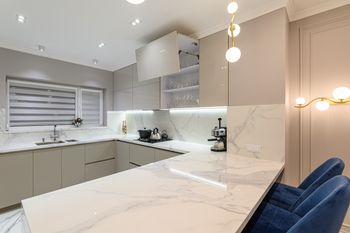 Dolomite:
Dolomite is a naturally occurring sedimentary rock that is composed of limestone and mudstone, mixed over long periods of time. It can be found in a wide variety of natural colors & patterns, although most dolomite varieties used for kitchen countertop purposes will be white or gray. Some rarer varieties can even be found in tan, with sleek veins of pink or blue. Also, it is often mistaken for marble due to sharing a similar appearance; however, dolomite is more resilient to heat & scratches than marble.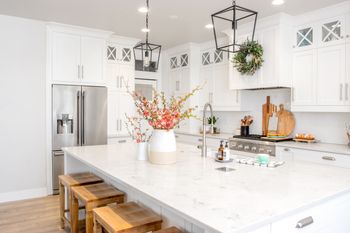 Marble:
Marble is a metamorphic rock consisting of carbonate minerals that recrystallize under the influence of heat. Their unique beauty & strength make them a great choice for any home. Marble is a natural stone known for its timeless elegance and durability. Marble a beautiful option for your kitchen or bathroom, but it also provides many benefits. It is heat-resistant, easy to clean , and is resistant to stains & scratches. Marble countertops & surfaces will give your space a classic look that will last for years to come.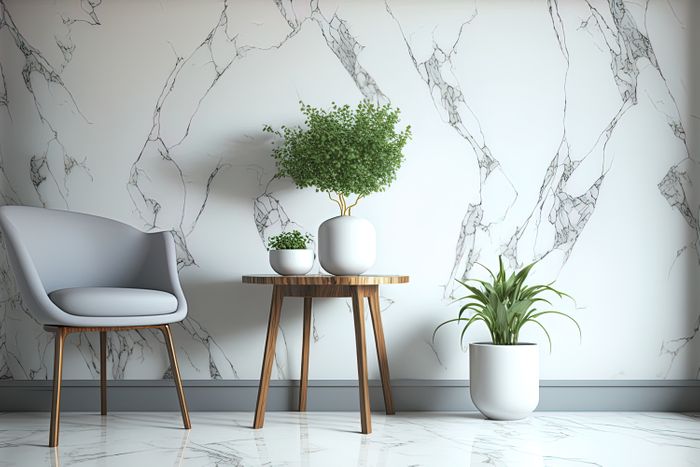 NATURAL STONE SELECTION FOR TRADE PROFESSIONALS
At Dorado Surfaces, we understand the importance of finding the perfect natural stone for your clients. That's why we offer a wide selection of high-quality slabs to accommodate the needs of trade professionals, including designers, architects, and fabricators. Our knowledgeable team is dedicated to providing personalized assistance and helping you find the ideal stone that meets your design requirements and budget.
VIEW STOCK OF OUR STONE SLABS