captivating and versatile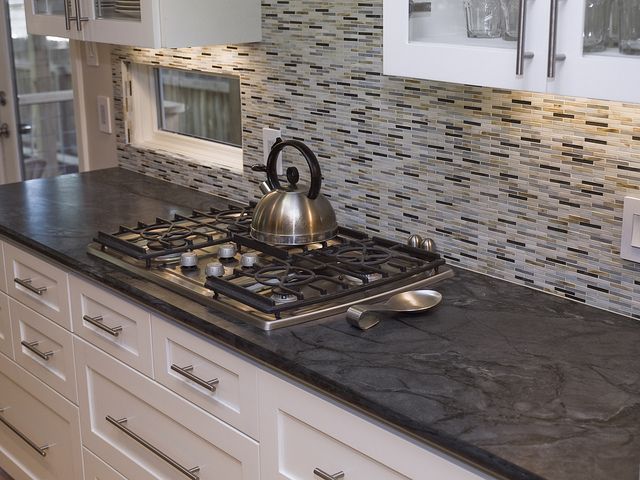 What is Soapstone?
Soapstone, also known as Soaprock, is a blend of different materials with high percentages of olivine, serpentine, and talc.
The olivine and serpentine give the stone is characteristically green color, and the talc gives the stone the luscious soft texture that has made it famous.
The unique mineral composition that makes soapstone different from marble or granite also gives it a set of features that make soapstone great for a wide variety of different uses.
What are the benefits?
Soapstone is a nonporous stone, meaning a soapstone counter will never stain, etch or harbor bacteria. Although soapstone can be soft due to their high talc content, soapstone is also one of the most forgiving counter surfaces and can be sanded, repaired and even refinished.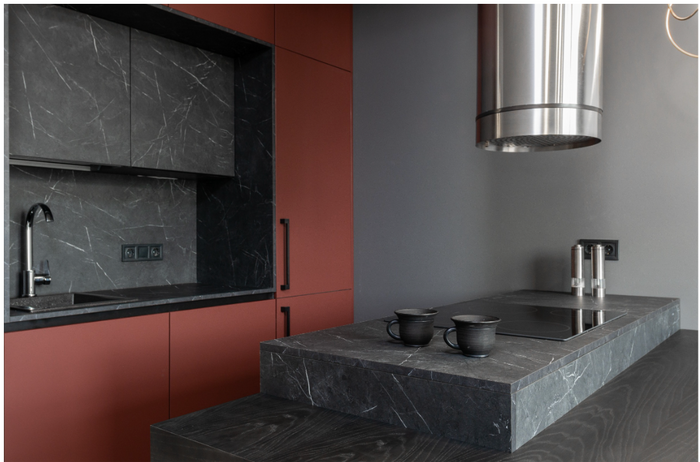 OUR SOAPSTONE slabs
Dorado Surfaces, when founded, was originally called, Dorado Soapstone.
Soapstone is the backbone of our company and still has its own brand.
You can discover more about Dorado Soapstone and explore the various types of premium soapstone through the website below.
VIEW STOCK OF OUR STONE SLABS