CABINETRY BY DORADO SURFACES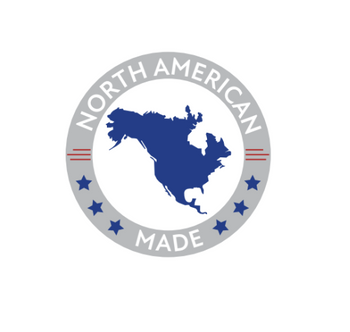 Quality Comes First
Selecting the right cabinets is an important first step because your cabinets should be just as functional on the inside as they are beautiful on the outside. Cabinets should withstand the demands of daily use, and maintain their integrity throughout their lifetime. That's why quality comes first with our cabinetry.
Every detail is carefully considered, ensuring our cabinets not only meet our high-quality standards, but yours as well. Our commitment to quality combined with our on-trend finishes, door styles and product depth and breadth are what make Cabinetry the perfect choice for your project.
NorthPoint Cabinetry, Made in North America.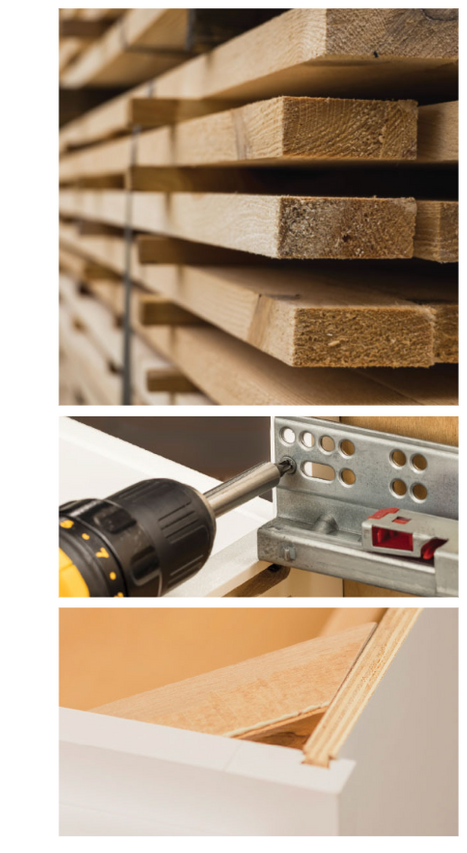 Structural Integrity
IT STARTS WITH QUALITY WOOD
Just as a healthy tree needs strong roots to thrive, so too does a quality cabinet require premium lumber at its core. Our cabinets feature a solid wood construction, so the quality of wood is of utmost importance.
THOUGHTFUL CRAFTSMANSHIP
Boasting an innovative dovetail and hidden pocket screw construction, these cleverly designed cabinets result in robust quality and quick, accurate assembly.
STURDY SHELVES
Shelves are constructed from an impressive 3⁄4" thick, veneered plywood. This means that you don't have to worry about shelves sagging under the pressure of normal use. Shelf height is adjustable so that you can optimize storage space for your needs.
PRETTY ON THE INSIDE TOO
Cabinetry by Dorado Surfaces features a clean and beautifully finished birch interior that enhances the cabinet's luxurious, high-quality appeal.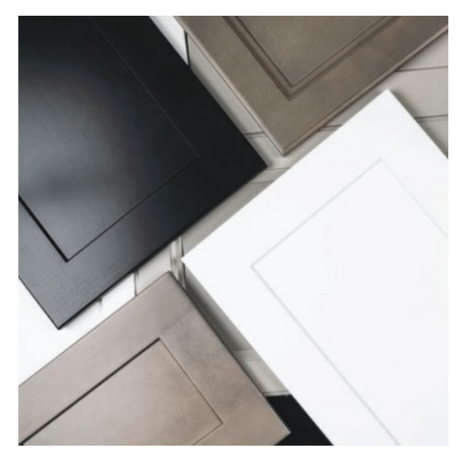 Expert Finishing
Count on consistent, high-quality finishing—with a multistep professional finishing process. This meticulous process guarantees that finishes maintain a high degree of color and application accuracy from cabinet to cabinet, which means that your cabinets will look stunning.
Our cabinets and accessories feature water-based ultraviolet (UV) finishes. Water-based UV finishes emit low Volatile Organic Compounds (VOCs) and are environmentally responsible. Ultraviolet finishing uses light instead of heat for curing and the benefits include no environmental pollutants or solvents to evaporate, increased chemical resistance and durability.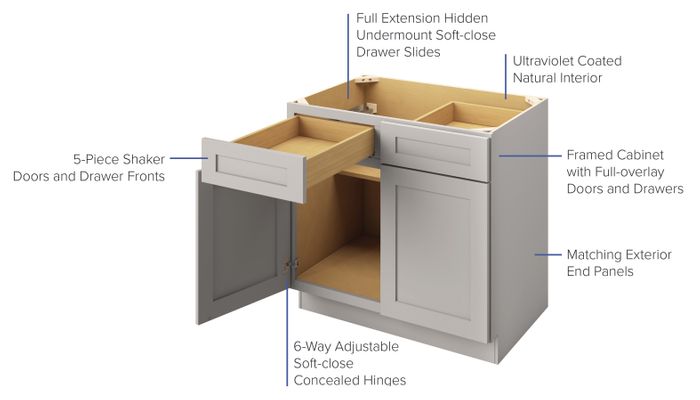 CATALINA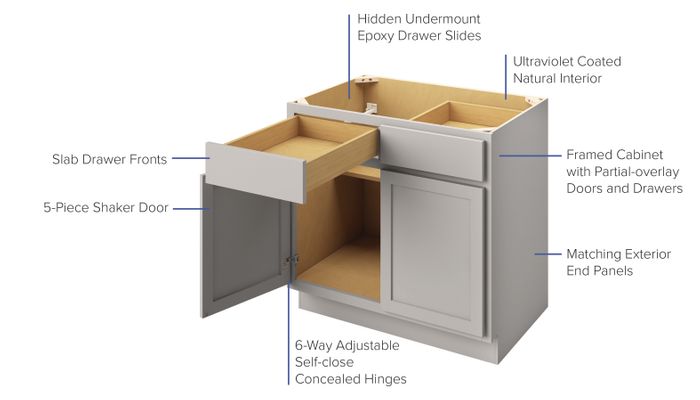 HATTERAS
FOR PARTS AND PRICING, PLEASE EMAIL US